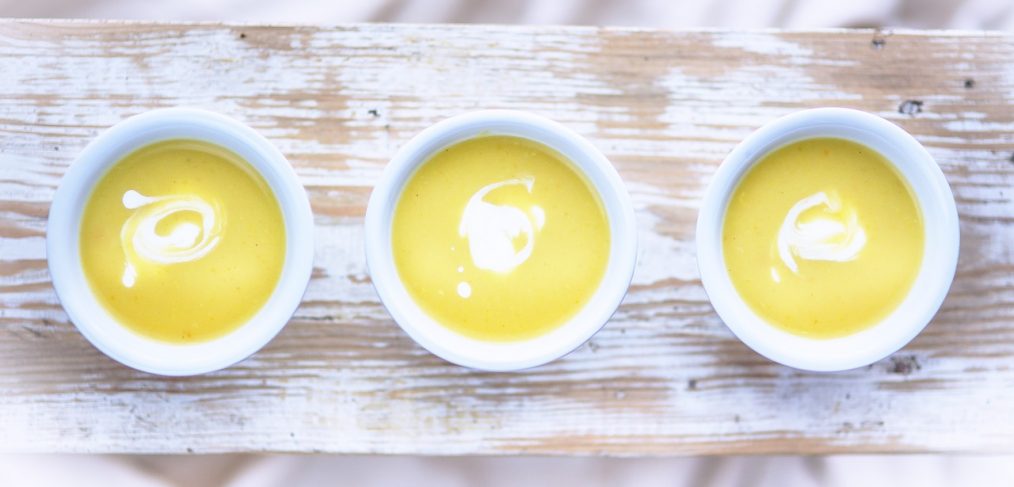 Simple Cashew Cream
Whether you're trying to cut back on dairy or simply love the sweet, creamy taste of cashews, this vegan-friendly cream lends a rich, velvety texture to just about any soup (pictured here), sauce, or other cream-friendly recipe.
Loaded with magnesium, zinc, manganese, phosphorous and copper as well as heart-healthy monounsaturated fats, cashews also rank among plant foods with the highest total antioxidant content.
Be sure to use raw (not roasted), unsalted cashews for the best result, and remember that you can easily adjust the thickness of the cream by adding more or less water.
Simple Cashew Cream
Ingredients
1 cup raw cashews
1 cup purified water (plus more for soaking)
1/4 teaspoon sea salt
Method
Soak cashews for four hours in enough purified water to cover them by three inches (they will absorb water). Strain and rinse, then combine soaked cashews with salt and fresh purified water in blender or food processor and blend until smooth. Store for up to one week in an airtight container.