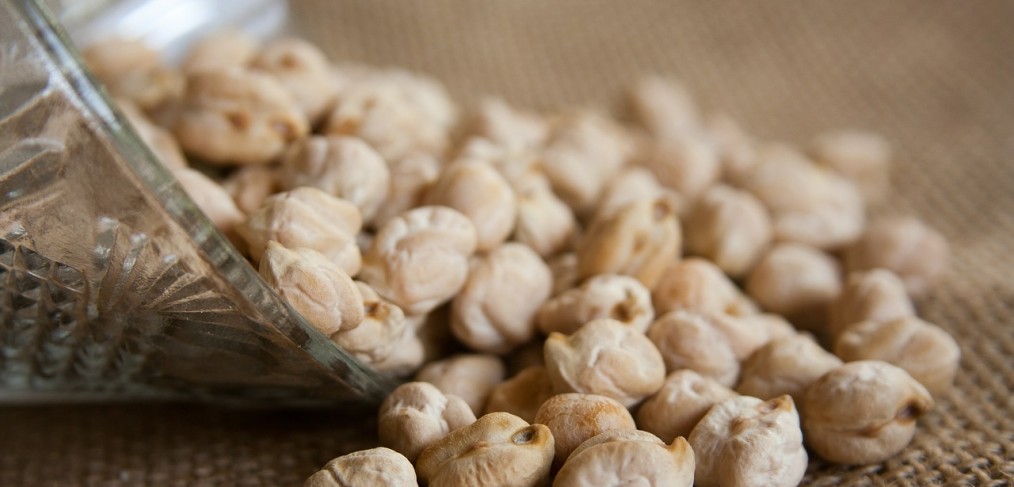 Roasted Spiced Chickpeas
When the desire for a crunchy, salty snack strikes, these roasted chickpeas are the perfect healthy option to have on hand.
Packed with protein along with a variety of micronutrients such as manganese, copper, phosphorus and molybdenum, a handful of these leaves the nutritional profile of potato chips in the dust.
In addition, chickpeas support the function of the digestive tract, containing a whopping 50% of the daily value of fiber in just one cup. Try out this recipe for your next nutrient rich, satisfying snack:
Roasted Spiced Chickpeas
Ingredients
2 cups cooked chickpeas (or one 15-ounce can chickpeas, drained and rinsed)
1 tablespoon olive oil
¼ teaspoon ground cumin
¼ teaspoon ground ginger
¼ teaspoon ground paprika (optional alternative: use hot paprika)
½ teaspoon sea salt
Method
Preheat oven to 425 degrees. Toss chickpeas with oil and spices until evenly coated. Spread on baking sheet and roast, shaking pan occasionally, until chickpeas are golden and crunchy, about 30 minutes. Let cool completely. Store in an airtight container for up to two weeks.