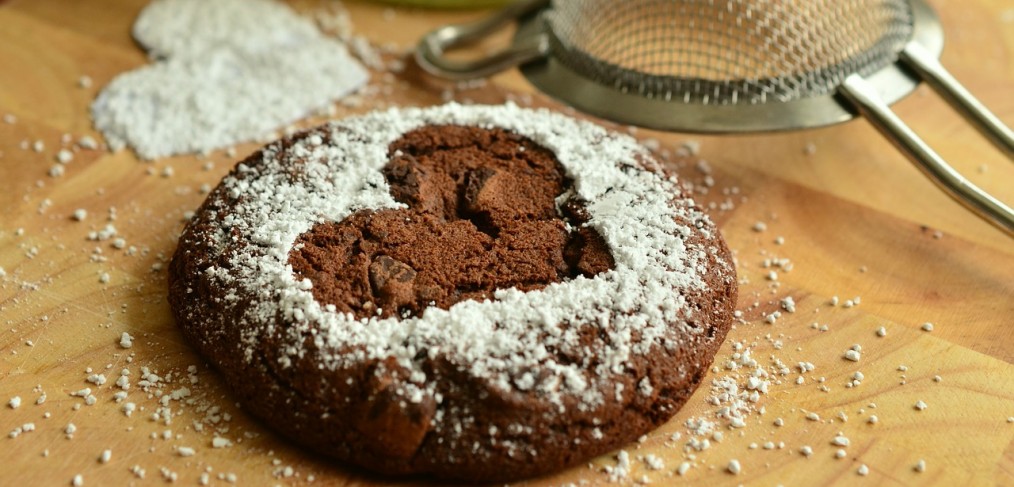 No-Bake Chocolate Almond Butter Cookies
One of the keys to sticking with your clean eating habits is finding recipes that feel indulgent, but in fact are full of nutrient-dense whole foods.
This quick recipe is the perfect solution for healthily satisfying your sweet tooth.
No-Bake Chocolate Almond Butter Cookies
Ingredients
¼ cup almond butter
2 tablespoons almonds
3 tablespoons dried Bing cherries
3 tablespoons dates
1 tablespoon raw cacao powder
½ tablespoon raw cacao nibs, plus more for sprinkling
Hearty pinch sea salt (add double if almond butter is unsalted)
Optional: Homemade Powdered Sugar
Ingredients
4 tablespoons granulated sweetener of your choice (such as coconut sugar)
¼ teaspoon arrowroot powder
Method: Cookies
Add all ingredients to a food processor and process until smooth. Roll into small balls, then gently press into bite-sized cookies.
For additional flourish, cut out a paper heart and place on cookie. Sprinkle the whole cookie with homemade powdered sugar, then remove the paper cutout, leaving a heart shaped outline. Refrigerate.
Method: Powdered Sugar
Combine sweetener and arrowroot powder in blender and blend on high until finely ground. Keep lid on blender for about 30 seconds to let powder settle before opening the lid of the blender.
Note: A mini processor will work best for this. If you only have a larger food processor, double the amount of ingredients for easier blending.