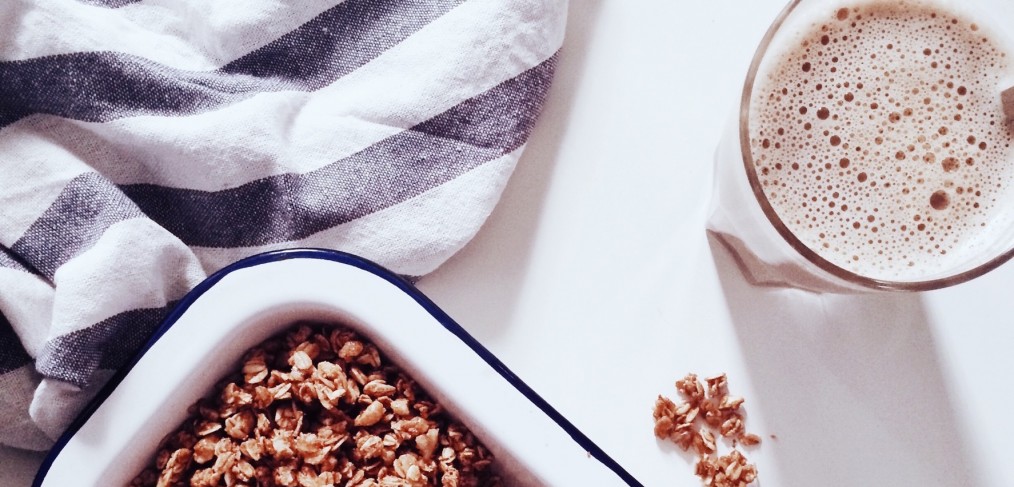 Grain-Free Granola
If you're craving the sweet crunch of granola in the morning but are reducing your intake of grains, this alternative hits the spot.
Filled with healthy fats from coconut and an array of heart-healthy nuts, this breakfast is sure to leave you feeling satisfied and ready to tackle the day ahead.
Grain-Free Granola 
Ingredients
1 cup unsweetened flaked (or shredded) coconut
½ cup almonds
½ cup cashews
½ cup pepitas
½ cup pecans
½ cup dried Bing cherries
¼ cup coconut oil, melted
¼ cup raw honey
1 teaspoon sea salt
1 teaspoon cinnamon
Method
Preheat oven to 350 degrees. In a small saucepan, heat coconut oil and honey over low heat until a thinner liquid consistency is achieved. In a large mixing bowl, combine all dry ingredients and mix. Pour coconut-honey liquid over the mixture and toss to lightly coat all ingredients. Spread granola on a parchment-lined baking sheet and bake for 15-20 minutes or until golden brown.